Strategic Creative Handcrafted for Your Business
Branding + Graphic Design + Web Design + Copywriting
In a competitive landscape where the inclination is to emulate rather than create, those clever enough to pursue new visions will be the ones who rise above. At H + H, we embrace the science of strategy and the impact of beautiful content and design to build strong, resonating brands with substance and staying power.
Always Original.
Never Templated. 
Give your business the benefit of expertly crafted creative work designed only for your brand. Our graphic designers, web designers, and copywriters will help you avoid the pitfalls of stale, templated styles in favor of alluring aesthetics and rich content custom fitted to your audience.
Making the right moves for your brand is easier than you think. Contact us today for a free quote.

FEARLESS
BRANDING
Affect your audience and own your place in the market with boldly crafted branding and identity development.

ARTFUL ASSET CREATION
Draw attention to your business with professionally crafted logos, print design, illustration, copy, and more.

DISTINGUISHED WEBSITES
Leverage the allure of trends and the staying power of real design knowledge for a truly unique website.

CLEVER AUDIENCE ENGAGEMENT
Pique their interests and become an influencer with ongoing content marketing, social media, and blogging.
Art + Science in Harmony
At H + H, we see data as food for curiosity, a means by which new visions are shaped into practical applications. We know how to implement key SEO strategies without diluting the unique values and traits that give your brand a compelling identity. A keen strategy can help your business be found, but it takes cleverly crafted branding to make sure that when they find you, what they see resonates and motivates.
Empower beautiful design and content with algorithm-appeasing strategy courtesy of our expert SEO partners.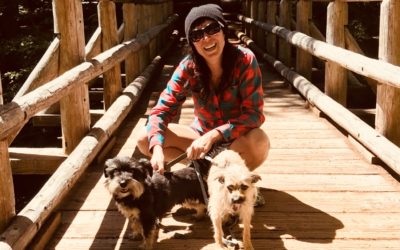 Livin' the Dream You ever sit back at your desk and daydream about what it would be like to be your own boss? Answer to no one. Call the shots. Set your own schedule. It certainly has its allure, doesn't it? The self-employed definitely enjoy a lot of admirable perks,...
read more
Working with Brittney & the team at Honey + Hare was an absolutely delight. From the start expectations were set clearly, deadlines were beat and the final product was better than I could have hoped for. I'd work with them again in the future, no question. Kyle Morris
Our company, SnoPlanks, hired on Kristi at H + H in a desperate time in our company history. We were transitioning our brand and marketing efforts from a small craft brand of 3 employees, to a brand that was poised to compete against the top ski/snowboard companies in the industry, and we were needing our branding and identity to reflect a top tier company. Kristi worked on several different projects and needs for us, and absolutely crushed it. Kristi is incredibly talented and creative, and she took the time to truly understand our brand, our goals, and our needs, and produced the branding resources that allowed us to stand out as a top tier brand in the snow-sports industry. We highly recommend her to anyone looking for an innovative, authentic, personal, and unique approach to attack their branding and identity needs. Ryan Holmes
Brittney at Honey and Hare was amazing to work with. She was able to create a logo for our upstart business that coincided with our ideals. Not only did the logo exceed our expectations, her attention to the details and her quick response times made Honey and Hare extremely easy to do business with. Jim Cermak
We are Honey + Hare
Honey + Hare is a full-service creative agency in Bend, Oregon, specializing in the balance between strategy and creativity to develop and launch beautifully compelling branding and marketing solutions. A collective of graphic designers, web designers, and professional copywriters, we provide professional content and design services to small and local businesses throughout Central Oregon and beyond.